Ready to print your IRS Form 1098s?
Printing for tax year 2022 is now available.
Click Regional > United States > Form 1098 to get started.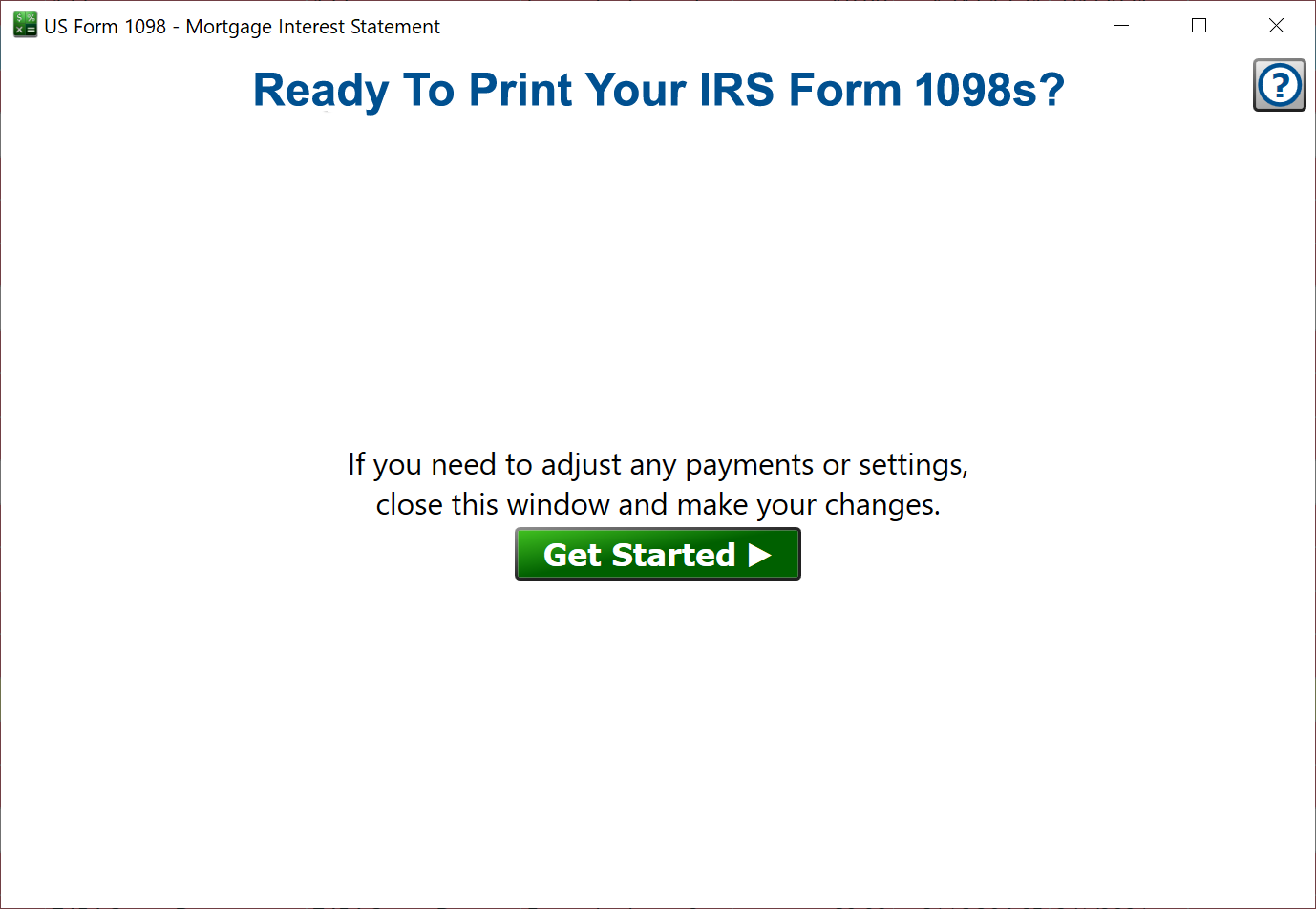 You can get here by clicking Regional > United States > Form 1098 – Mortgage Interest Statement from the main menu.
Before sending your 1098 forms to your borrowers and the IRS, Moneylender will take a couple actions.
First, if there are any updates to Moneylender available, you'll need to update your local copy before you can continue.
Make sure your loan balances and amounts are correct before generating the 1098 forms. Review the Ledger Transactions reports for the various accounts on a loan, and the Payment Distribution report for a loan to identify the transactions that affect a loan's balance. Adjust anything that is incorrect.
If all your loan calculations are correct, click Get Started to have Moneylender begin assembling the required information for your 1098 forms.
First, Moneylender will make sure your portfolio has the latest 1098 and 1096 templates for printing/emailing forms to borrowers and the IRS.
Second, Moneylender will make a list of all loans that have payments during the tax year.
Third, Moneylender will tally up the interest, late fees, and points that should be reported.
When this process is finished, you'll be taken to the next step: choosing which borrowers will receive 1098 forms.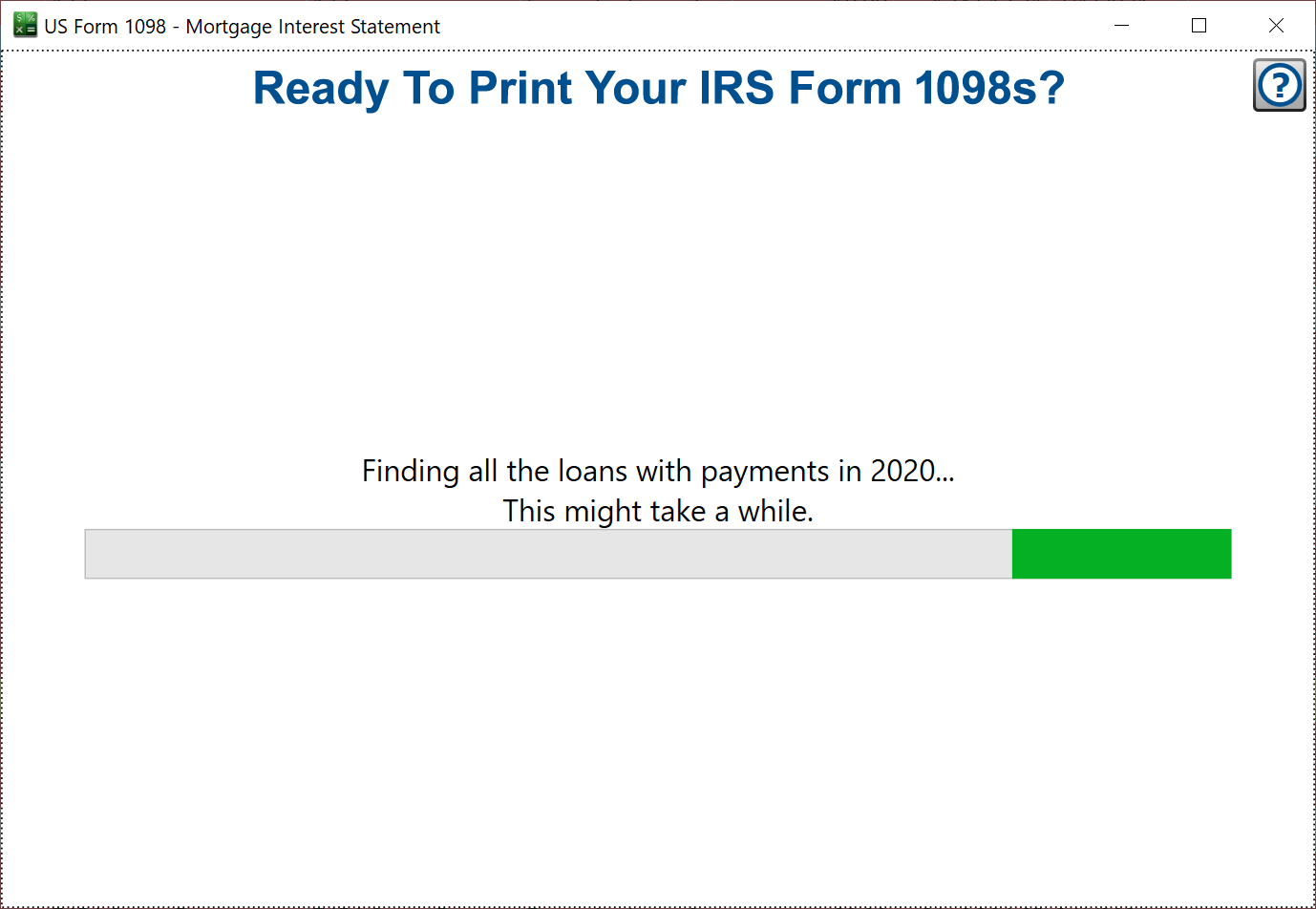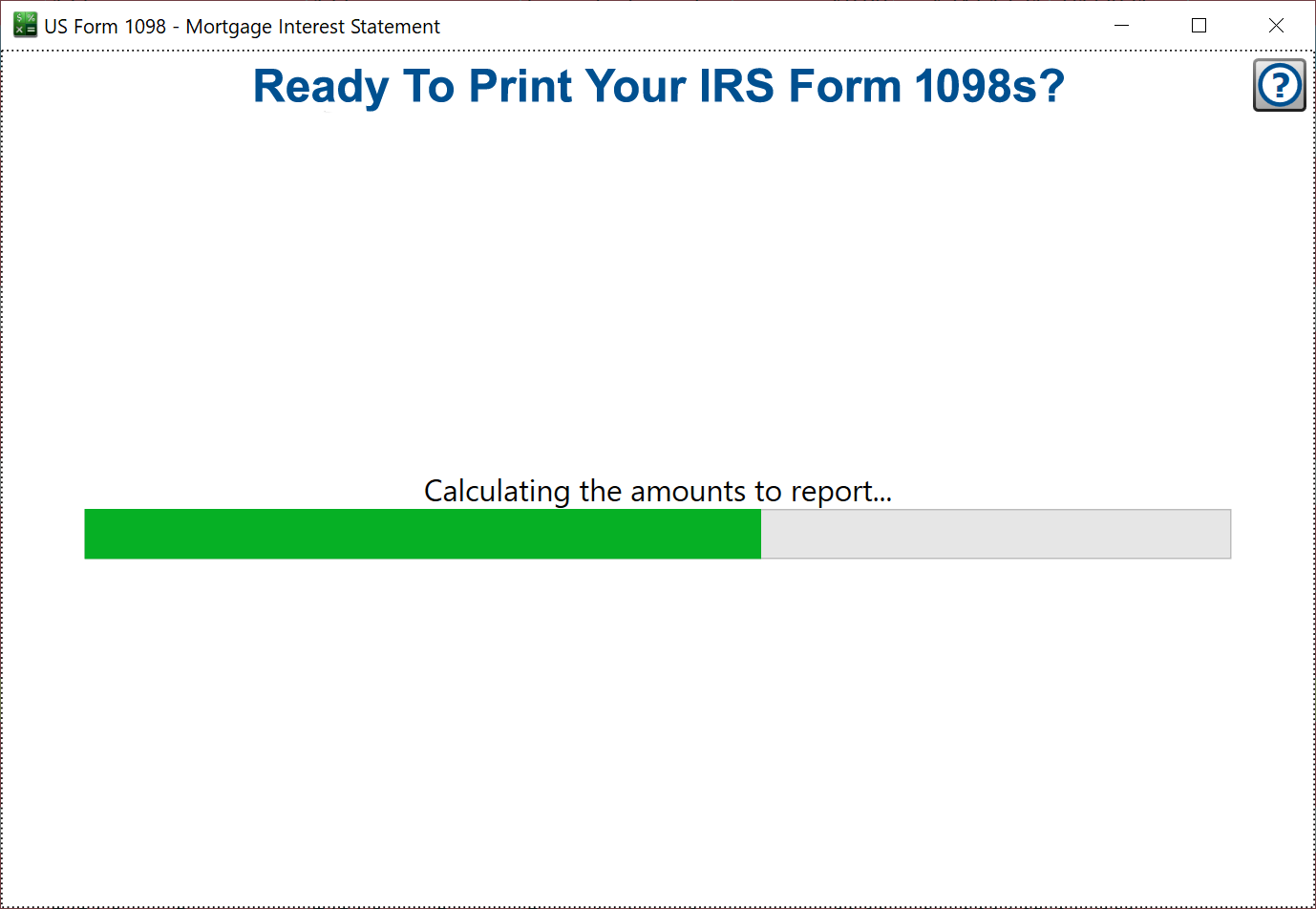 See also:
Preparation
Borrower Selection
Correction
Printing for Borrowers
IRS Filing Options
We eFile Your Returns
You eFile Your Returns
You Print Your Returns