Revolving Loan Cycle, Payment Amount, First Draw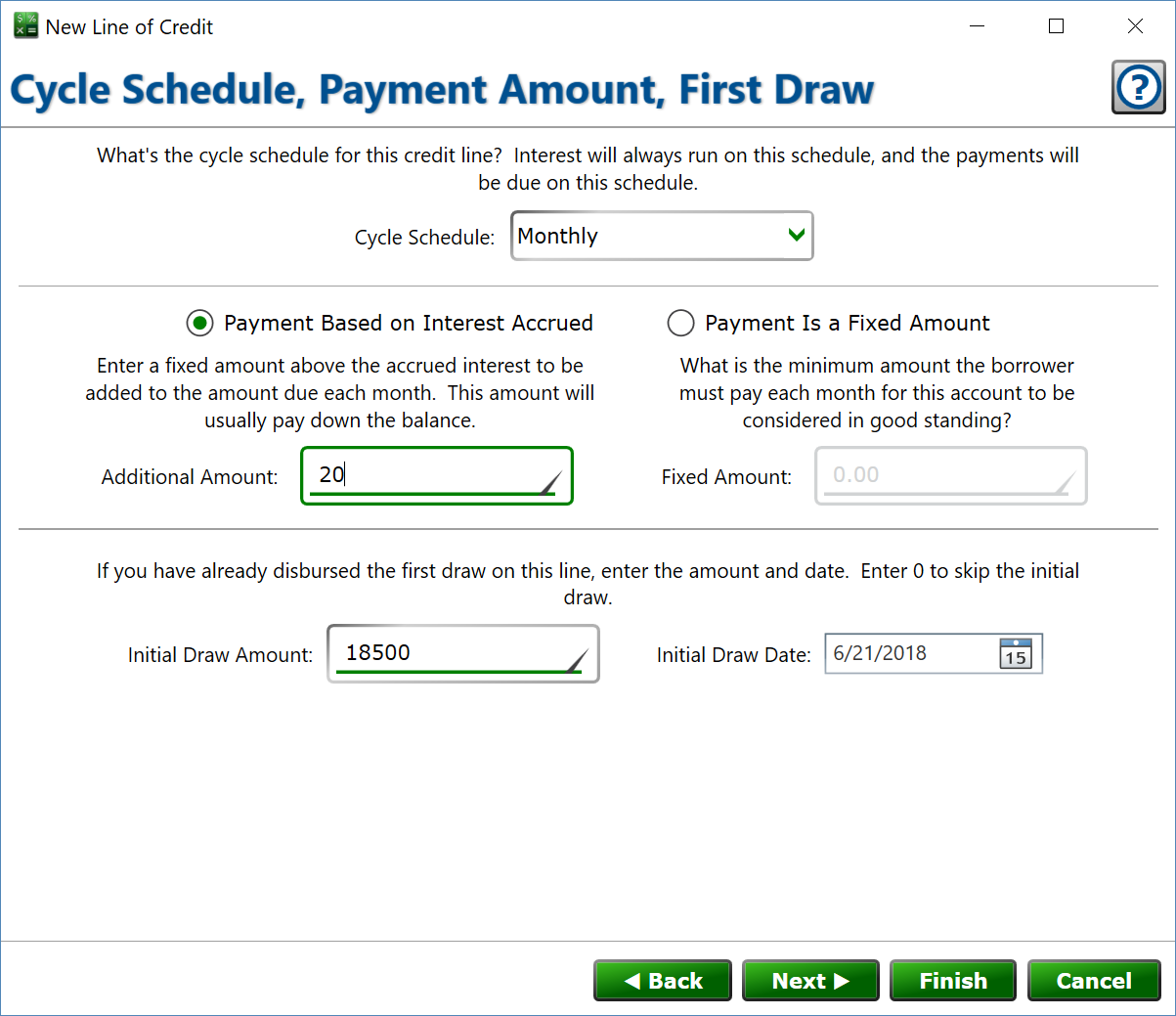 Cycle Schedule – this is the frequency, starting with the open date on the previous window that the interest is set and the payment amount will become due.
Payment Based on Interest Accrued – select this to have the payment be equal to the accumulated interest on the loan at the end of each cycle.
Additional Amount – when using the "based on interest" setting, you can add money to this, usually to ensure the borrower is paying down some of the principal balance on the loan.
Payment Is a Fixed Amount – select this if the normal payment on the loan is a set currency amount.
Fixed Amount – What should the regular payment on this line of credit be.
For both settings, the payment will never be more than the total owed on the loan.
Initial Draw Amount – enter the amount of the first draw on the line of credit, if there is one. If there hasn't been a draw yet, you can leave this as zero, and add draws later from the Settings tab > Principal section.
Initial Draw Date – if applicable, set the date when that first draw occurred.