Custom Fields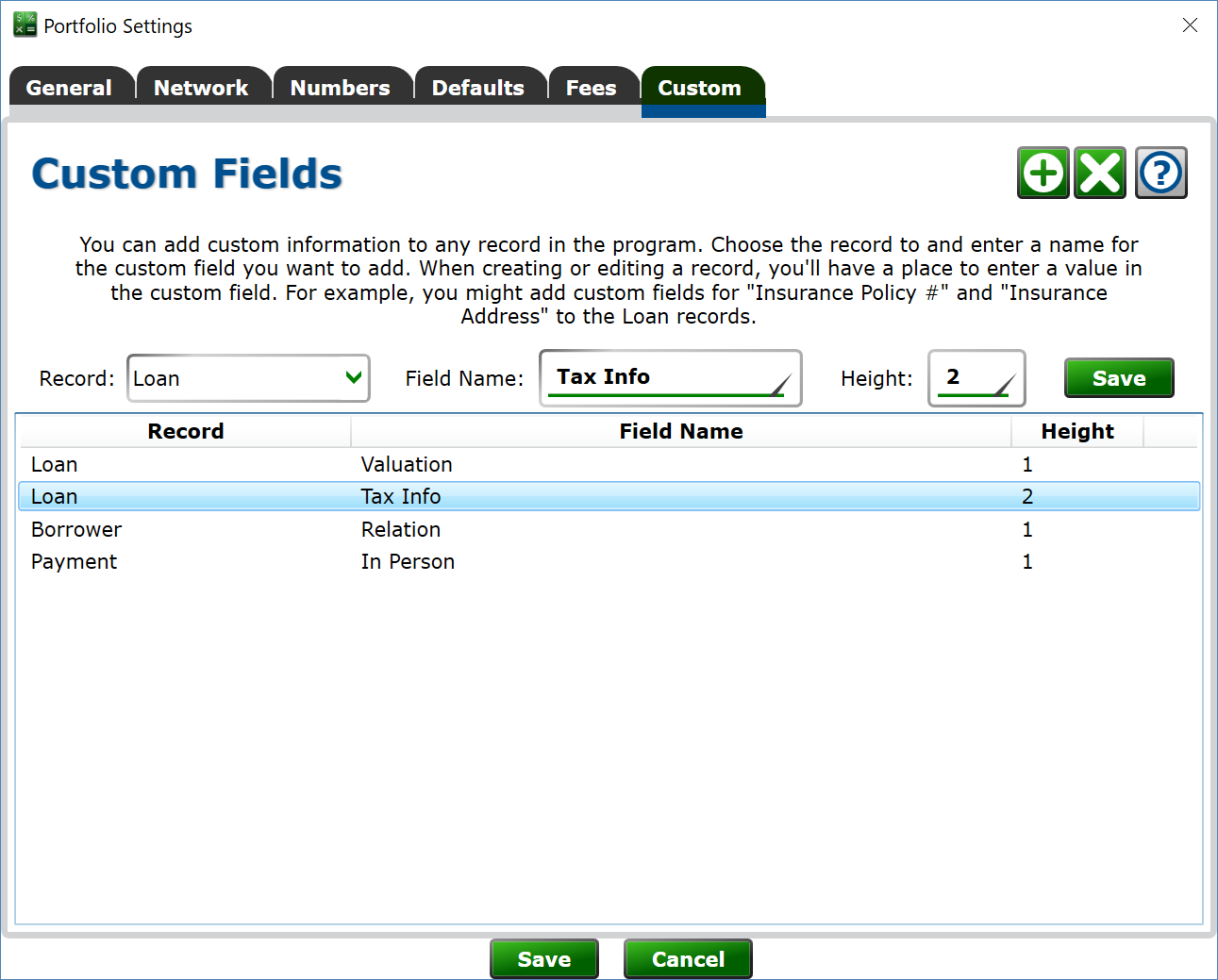 You can add fields to store additional information to most records in Moneylender.
Click the Add button to create a new custom field. Choose the record type, enter a name for the field, and set the number of lines tall the field's input box should be. Click Save to add the field to the Portfolio's settings. Note that you must click Save at the bottom of the portfolio settings box for the custom fields you created or changed to take effect in the portfolio.
Click on a custom field in the list to select it. When selected, you can change the properties of the custom field using the Record, Name and Height settings. To commit the edits to the existing custom field, click the (upper) Save button.
With a custom field selected, click the Delete button above to remove that custom field. Records with data in those custom fields will continue to list those custom fields when editing the records until the data in the field is cleared. Deleting a custom field doesn't automatically delete all the custom data in your records for that field.
Custom fields for Loans, Lenders and Borrowers can be added as columns to the main window's list of loans.