Import Loans - Backup Portfolio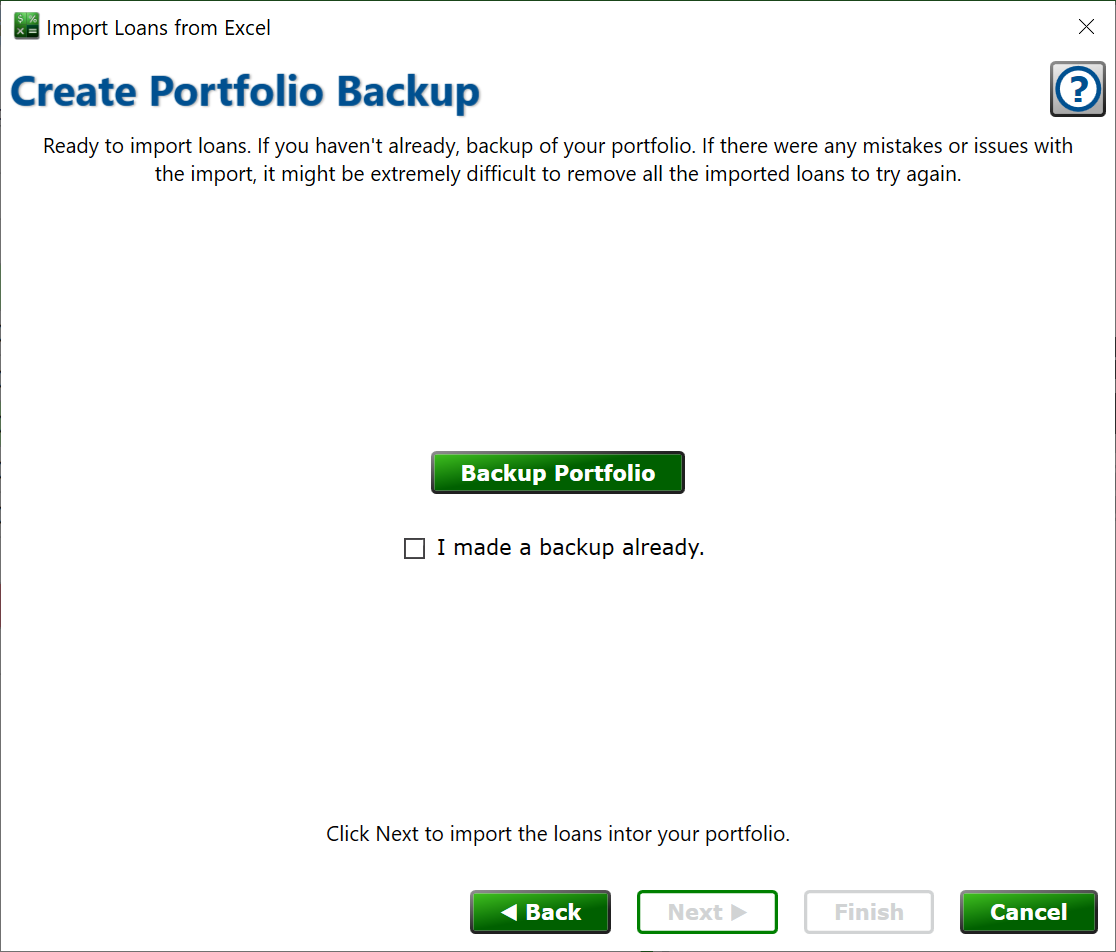 There's no more sure-fire way to corrupt your portfolio than to insert a large volume of erroneous loans into it. Because there's no "undo" on this process, smart users will make a backup first. In fact, it's required.
Click Backup Portfolio and Moneylender will make a quick backup of the portfolio in the same folder where the original resides, with the current date and time appended to the file name. After the backup is made, the Next button will become available.
If you made a backup already, you can check the box to enable the Next button.
When you click Next, the import will run and add your new loans to your portfolio.
All steps for Loan Import:
Getting Ready
Choose Source File
Choose Lender
Choose Loan Wizard
Wizard Mapping
Borrower Matching
Borrower Mapping
Post Process Edits
Additional Configuration Records
Additional Settings Mapping
Backup Portfolio
Progress
Results