Deferring a Payment
You may occasionally want to allow a borrower to miss a payment on a loan. Deferring the payment won't waive any interest you're owed, but it may waive a late fee if the loan was current before the deferred payment. It's a common practice for lenders that are willing to accommodate a borrower's financial hardship.
A word of caution...
Deferring payments sets a precedent that if a borrower has a hard time, you are willing to let them skip their payments. You may see a decreased performance on your loan, and the borrower will be more likely to ask for a deferral in the future. If you set up a formal process for the borrower to request a deferral, such as filling out a request form in writing and mailing it to you, they will be more likely to treat the deferral as a serious process that only applies in extreme situations.
That said, it is a kind thing to give a borrower some relief if they are personally suffering from a major medical event or a natural disaster. The preceding information is an opinion, but we've seen many borrowers performing poorly because the precedent was set early on that a lender would be lenient on enforcing the terms of the loan.
How to do it...
To defer a payment, select the loan in the list of loans. Go to the Ledgers tab of the Loan Details panel. Change the account to AmountDue. Double-click the regular payment for the due date you wish to defer.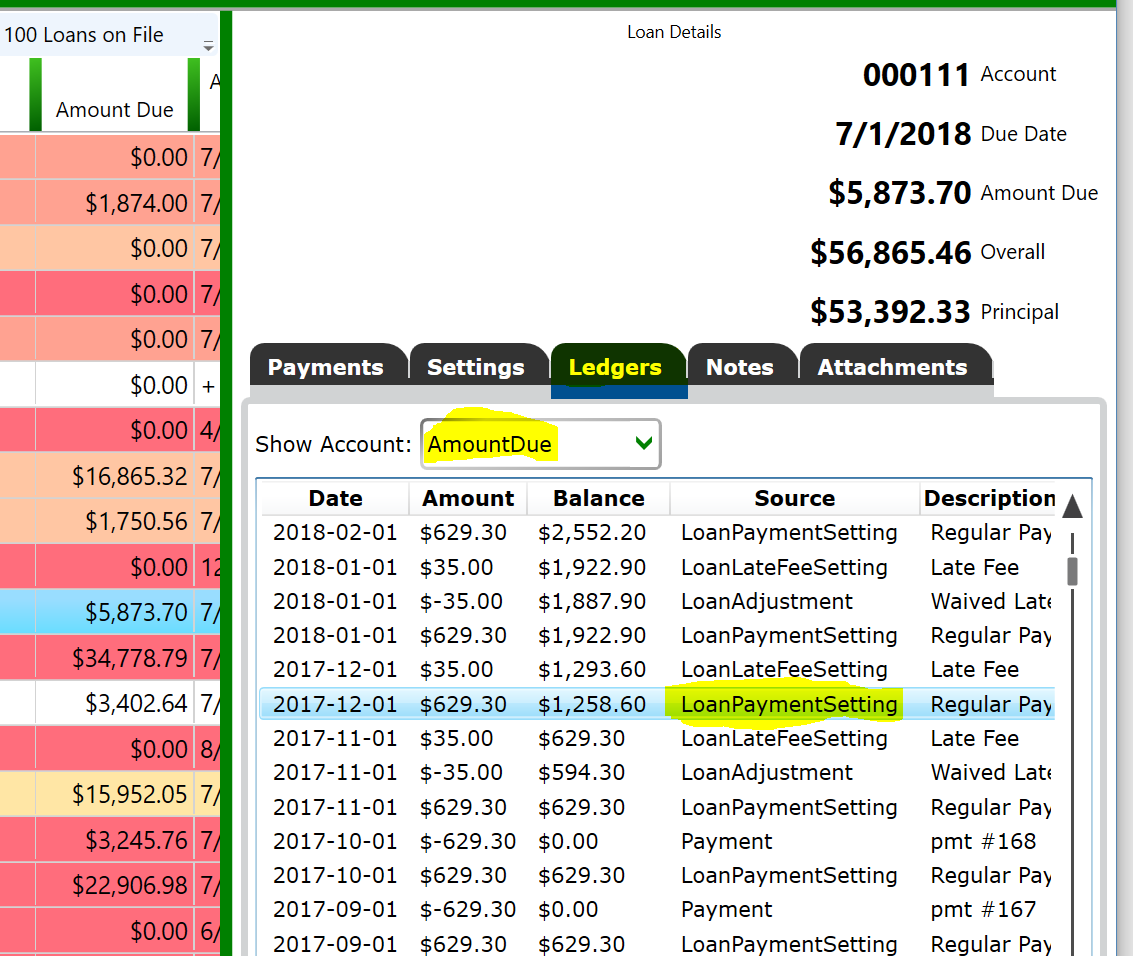 If you want to undo this, delete the adjustment that defers the payment due. Select it from the Settings tab of the Loan Details panel and click the Delete button.