Form 1098 Information is Missing or Invalid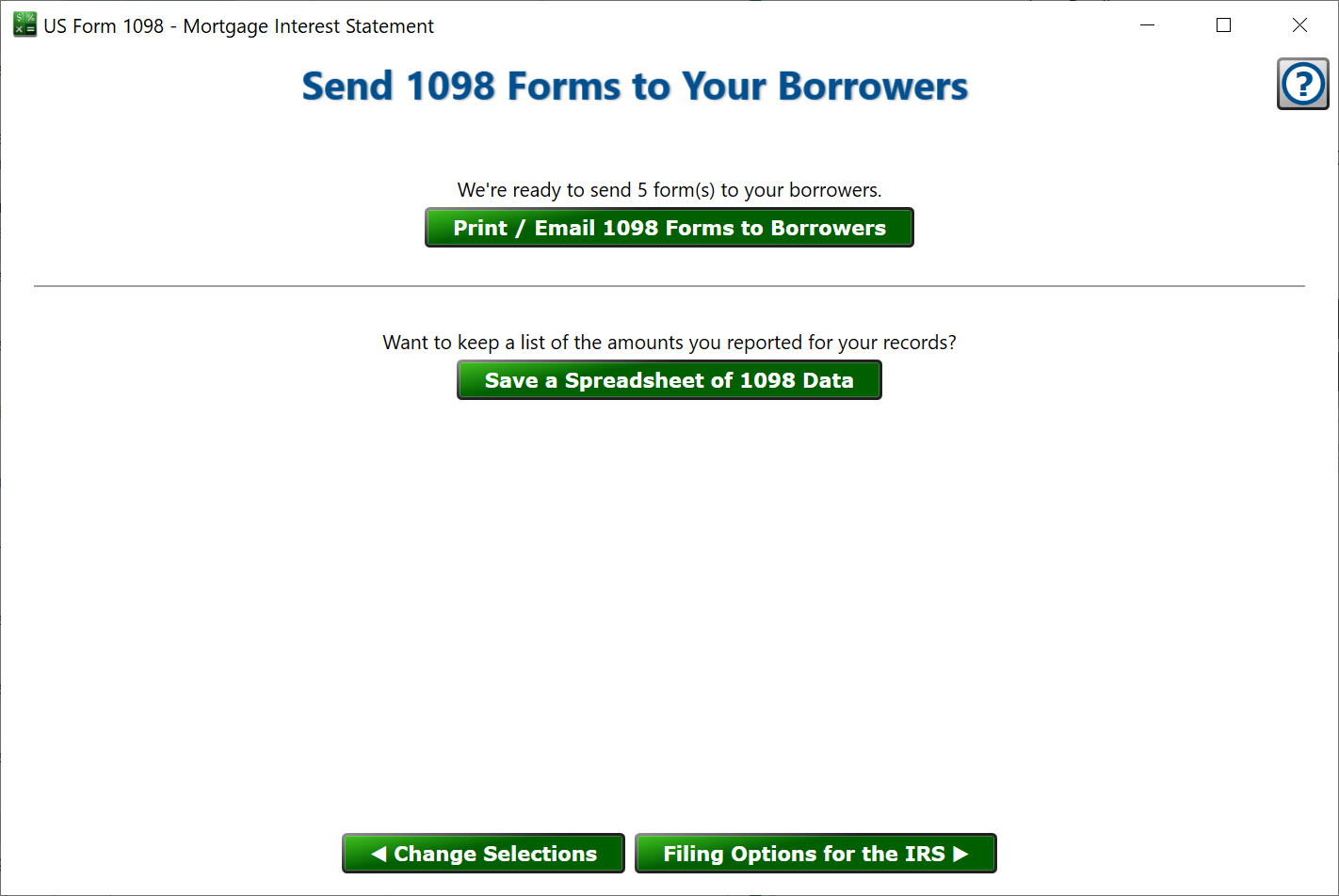 You can get here by clicking Regional > United States > Form 1098 – Mortgage Interest Statement from the main menu.
This page allows you to send out the 1098 forms to your borrowers and save an Excel-compatible file of the 1098 data for your records.
Print / Email 1098 Forms to Borrowers – This will open the Print Template window and load in the selected loans and selected 1098 data. From there you can choose to email, print and attach the statements as desired.
Save a Spreadsheet of 1098 Data – No doubt you'll want to keep a list of the 1098 information for your records. Click this button and provide the name and location for a CSV file. You can open this file with a spreadsheet program like Excel if you should need to reference it in the future.
Change Selections – click this to go back to the page where you choose which borrowers will receive 1098s.
Filing Options for the IRS – when you are done sending statements to your borrowers, click this to file with the IRS.
See also:
Preparation
Borrower Selection
Correction
Printing for Borrowers
IRS Filing Options
We eFile Your Returns
You eFile Your Returns
You Print Your Returns