Loan Metro2 Data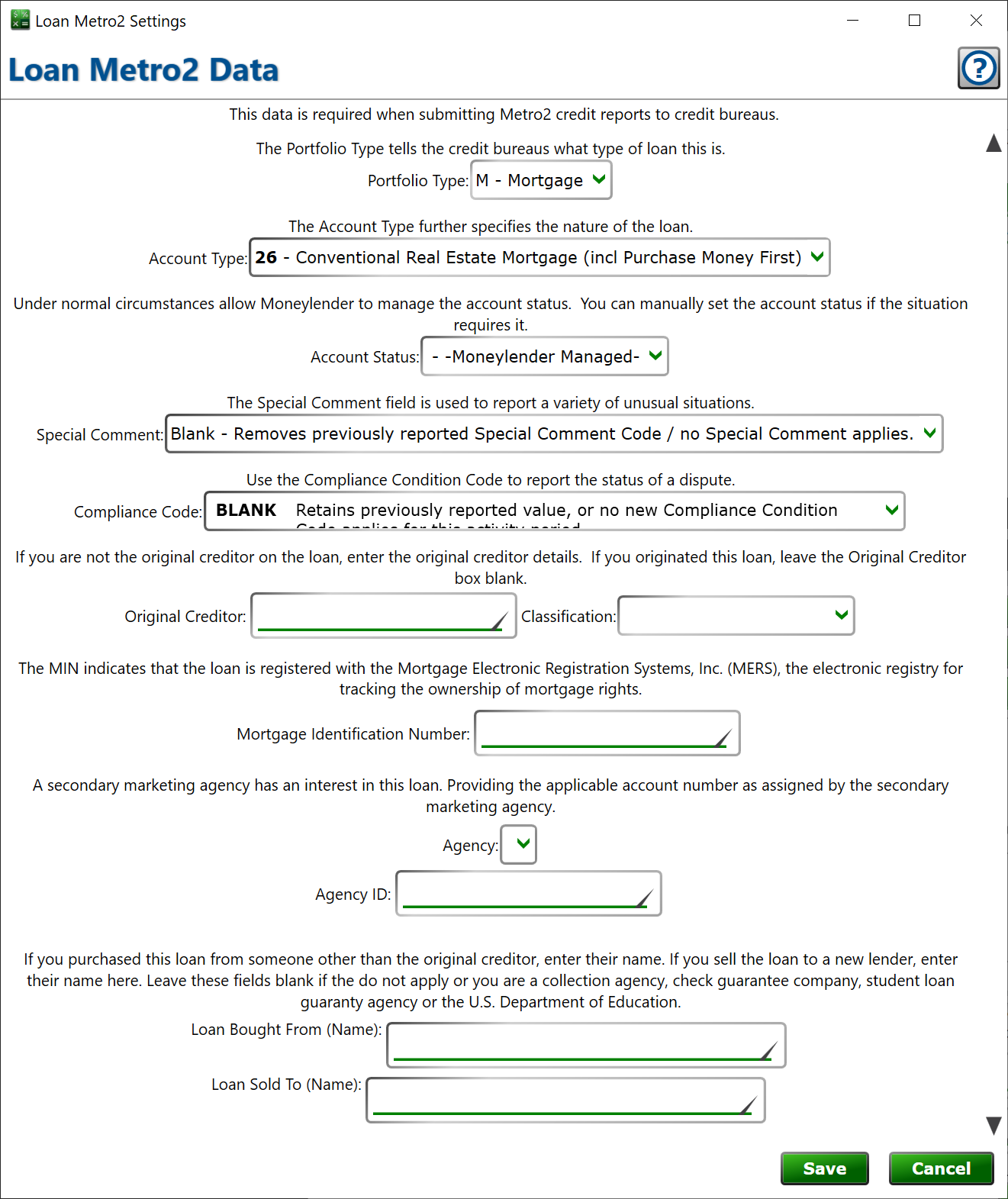 Get here by clicking the Metro2 Settings button on the Settings tab (Metro2 must be enabled in the Portfolio Settings > General tab for this button to be visible)
Set the values that are included with this loan on Metro2 reports. You should review the Metro2 specifications and reporting requirements for details about when to report specific codes. Moneylender will automate much of the data being furnished, but certain aspects of the loan status - like if it's being investigated for fraud, must be indicated here on the Metro2 settings window.
First, choose a Portfolio Type. Then the compatible Account Types are shown, and you can choose the most accurate option from that list.
Account Status should usually be left as Moneylender Managed. When Metro2 is enabled, you'll have the option of choosing the correct closing code at the end of the Closing Wizard.
Special Comment and Compliance Code can be set when applicable, and should be returned to Blank when the condition no longer applies. You will need to track this manually, but you can add these values as columns in the main window for quick reference if you will use them often.
For anything not applicable (not bought, not under Fannie May, no MIN) leave it at the "No Value" or blank setting.