Import Loans - Borrower Mapping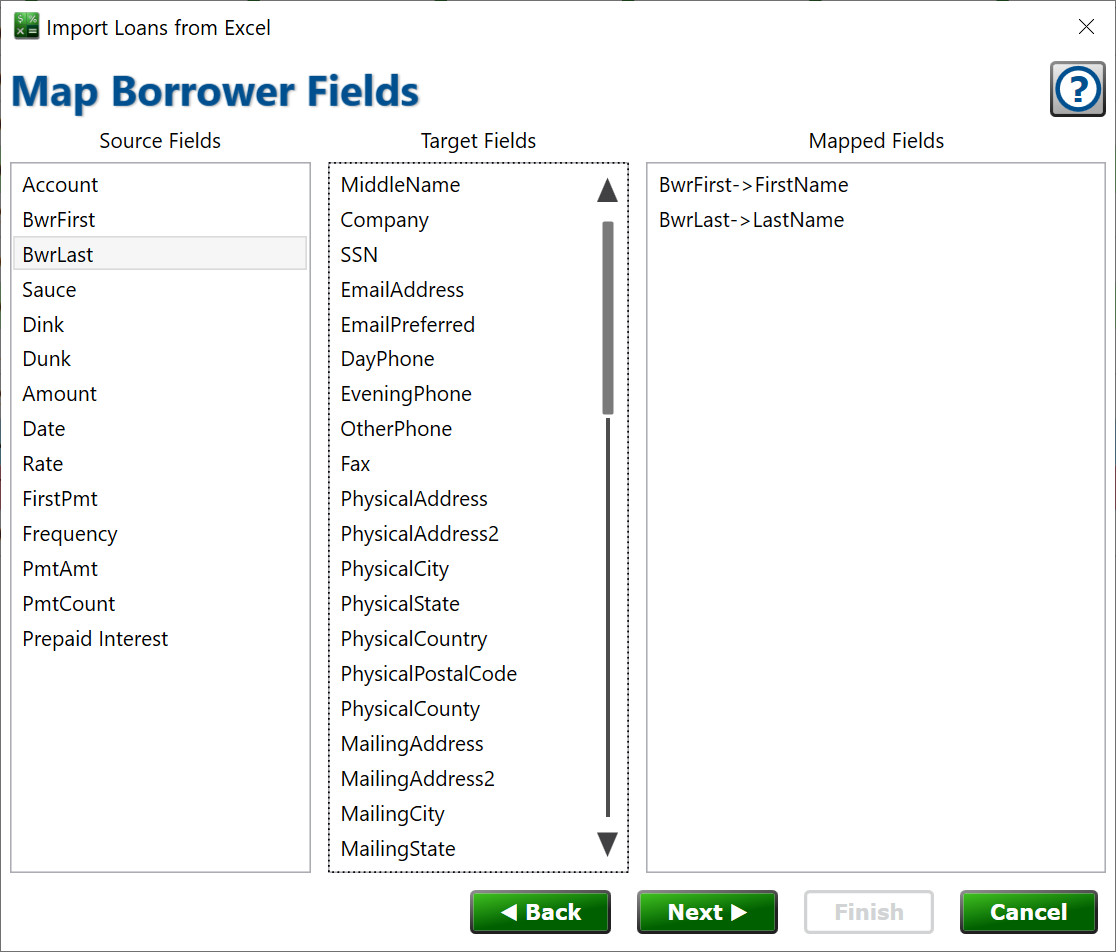 Click one of the Source Fields, and then click one of the Target Fields to map your Excel data to Moneylender's borrower records. Once a source and target are selected, an entry will appear in the Mapped Fields column. You can map a single source field to as many targets as you want (such as a street address mapping to both physical and mailing addresses in Moneylender) but each target field can only have one source.
Click on an item in the Mapped Fields to remove that map. The target field from that map will be re-added to the target list (at the bottom) so it can be mapped again.
At least the First Name, Last Name, or Company must be matched to continue since Moneylender requires at least one of those to create a borrower record. Additionally, all fields that are set to be used for matching and merging on the previous step must also be mapped.
When all of the borrower fields have been set, click Next to continue.
All steps for Loan Import:
Getting Ready
Choose Source File
Choose Lender
Choose Loan Wizard
Wizard Mapping
Borrower Matching
Borrower Mapping
Post Process Edits
Additional Configuration Records
Additional Settings Mapping
Backup Portfolio
Progress
Results