Import Loans - Choose Lender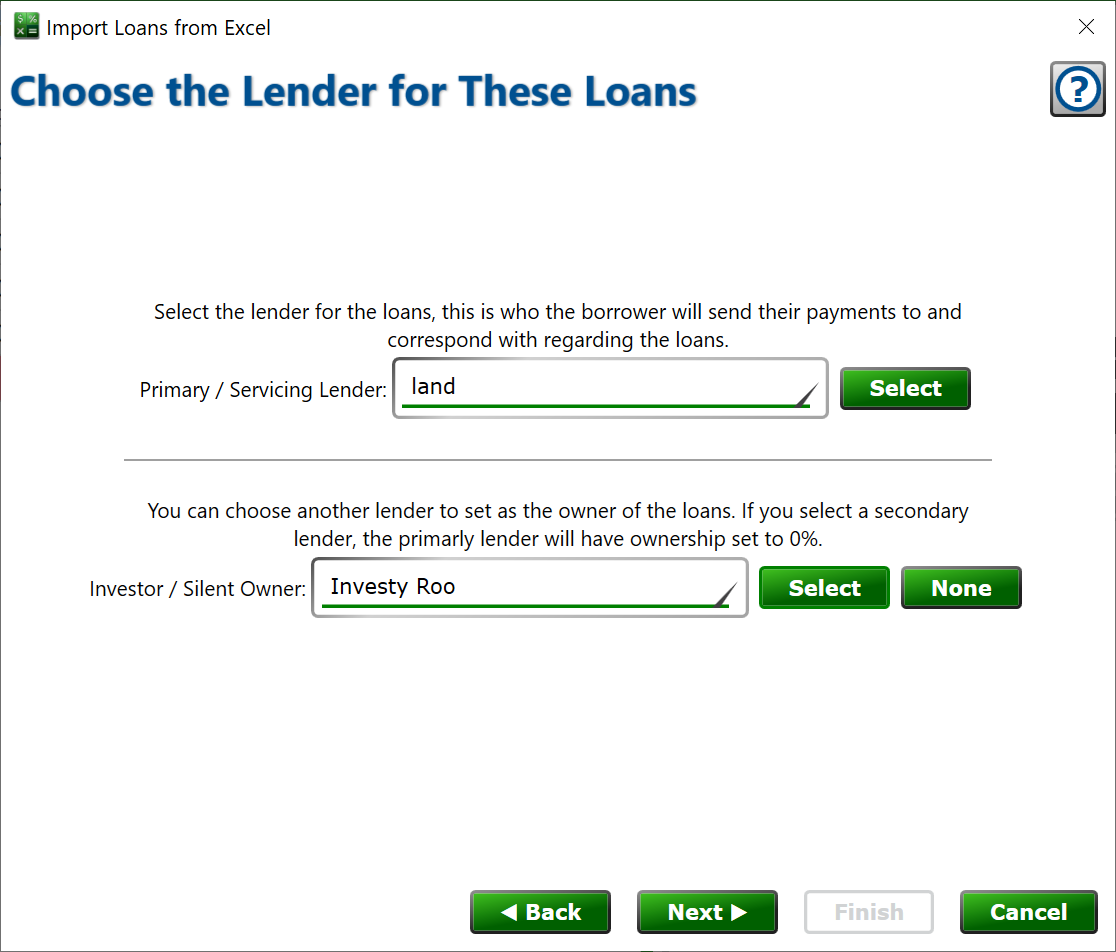 Choose the lender that will act as the servicing / primary lender for the imported loans. Click Select and pick the lender.
If you are importing loans that are serviced by one lender, but owned by another lender, choose the secondary lender as well. If a secondary lender is specified, the primary owner's ownership will be set to zero, and the secondary lender will be marked as owning 100% of the loan instead.
If you selected a secondary lender by mistake, click None to clear the secondary lender.
Once you have selected at least the primary lender, click Next to continue.
All steps for Loan Import:
Getting Ready
Choose Source File
Choose Lender
Choose Loan Wizard
Wizard Mapping
Borrower Matching
Borrower Mapping
Post Process Edits
Additional Configuration Records
Additional Settings Mapping
Backup Portfolio
Progress
Results