Mailing Address for Borrower/Lender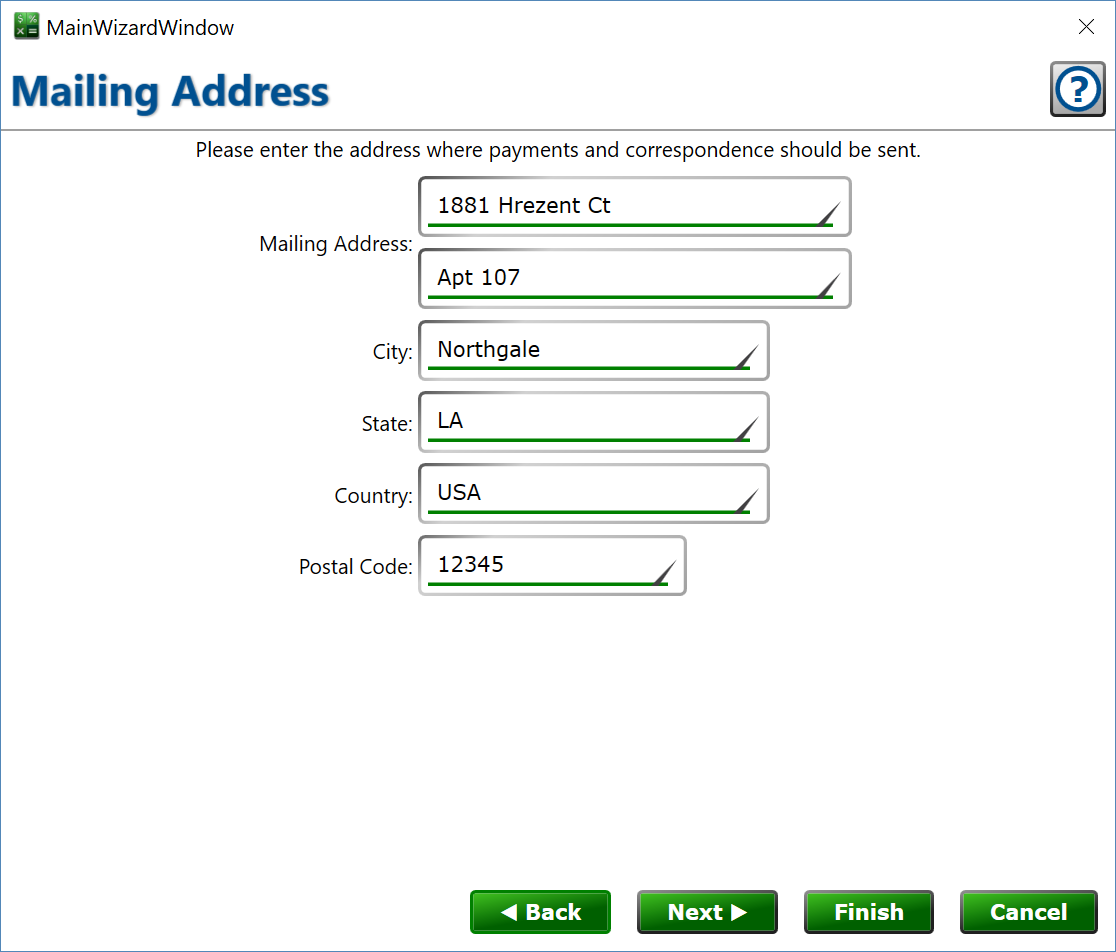 Enter the mailing address here. For borrowers, this is where you'll send mail to them. For lenders, this is where you want the mail to be sent.
The Address 2 box is commonly used for an apartment, suite, or building number. You can however, use it in any way that suits you.
Addresses are formatted differently in different countries. You can use these boxes to store whatever makes sense for your addresses. You can customize any templates that show addresses so the arrangement of mailing address works for your locale.