Upgrading from Moneylender Professional Version 2
First, make a new Moneylender 3 portfolio to hold your data. Click File > New Portfolio > enter a new, unique name for your portfolio file > Click Save.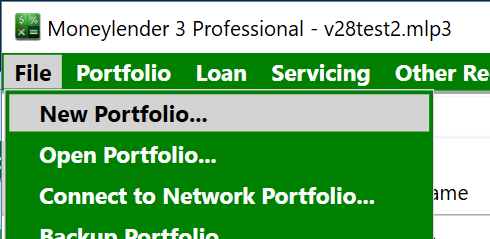 Then start the import from v2 wizard. Click File > Import > Import MLP V2 Portfolio.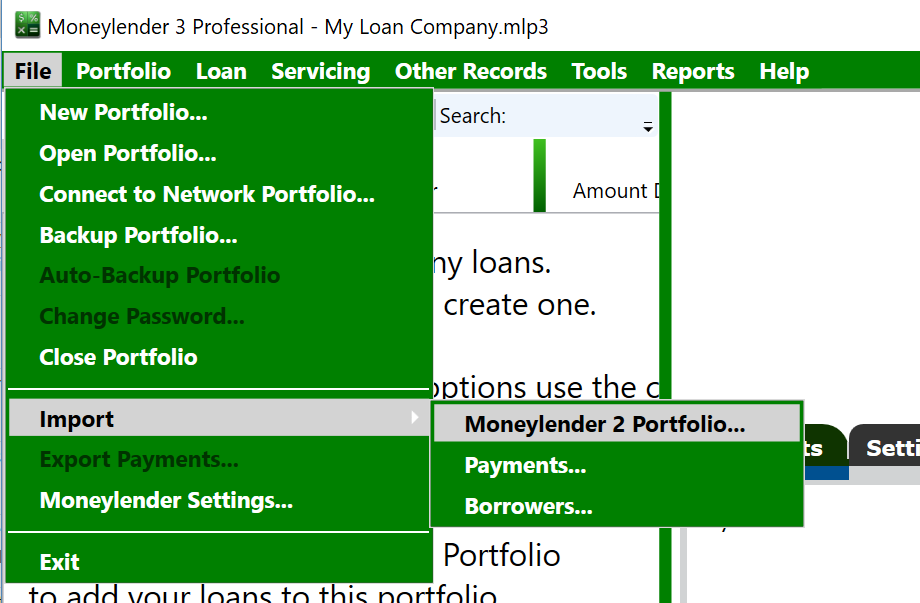 You can follow the steps in the import wizard from here. For click-by-click details, keep reading.
---
Click Browse... to locate your version 2 portfolio file. Select it and click Open.
Click Next.
You'll see the contents of the Moneylender 2 portfolio listed. Click Next again.
The Third Parties in your portfolio will be listed in one of the two columns. Moneylender will attempt to set up the escrow in version 3 based on the third party fees that you designate as Escrow Fees on this page. The Lender Fees will be copies in as regular servicing fees. Select items in the list and use the Left and Right arrow buttons (▶ and ◀) to move them from one list to the other. Moneylender 3 will take a guess as to which belong in each column to get you started.
When the fees are in the correct columns, click Next.
You'll get a preview of the import that's about to take place. Click Next to perform the import.
Click Finish.
Review the loans to ensure the calculations are correct. Make adjustments to the settings as needed to finish setting up your loans in Moneylender 3.