Fee Schedule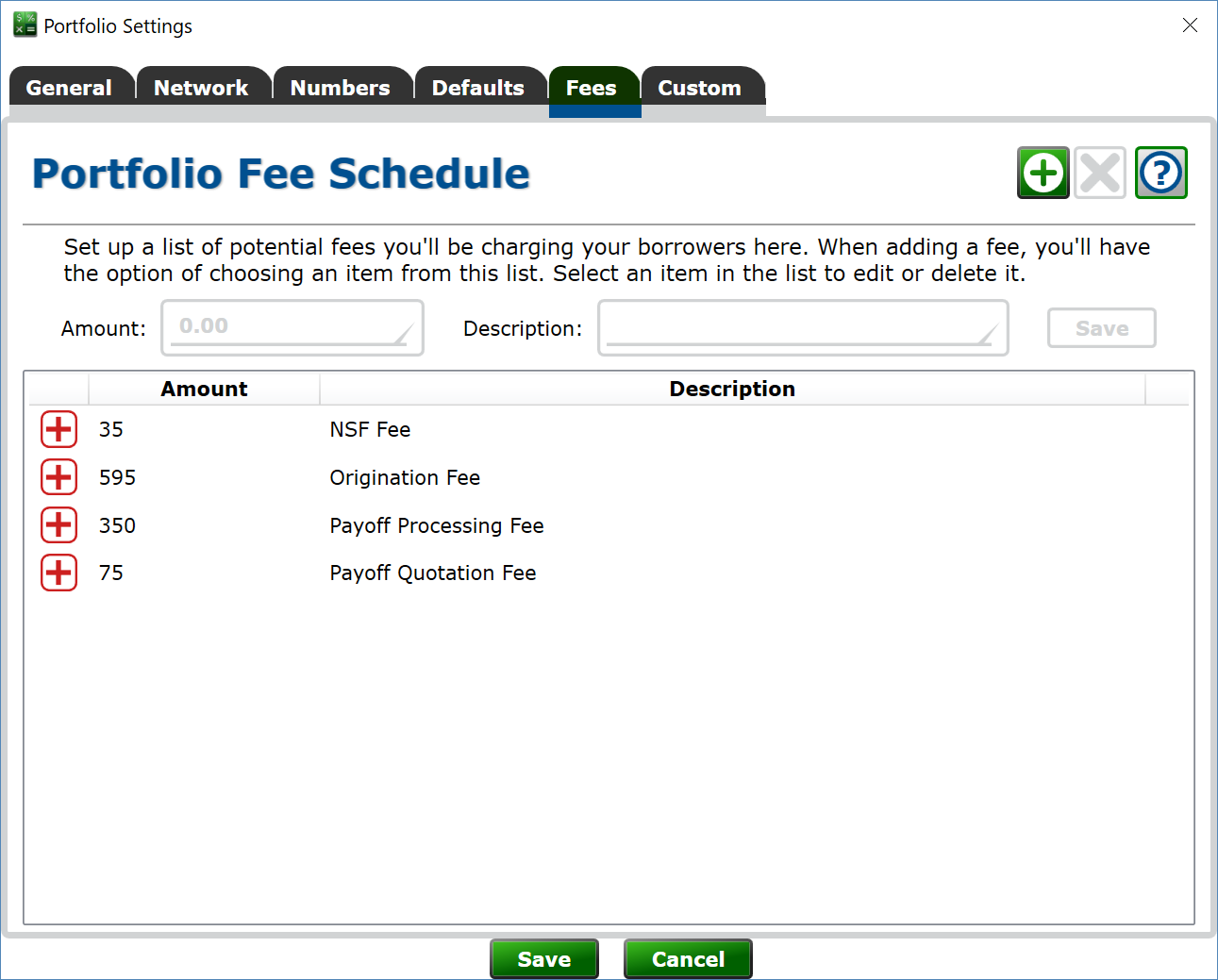 You can set up a schedule of fees that you commonly charge on your loans in the portfolio. When adding a fee to a loan you can click an Item from the fee schedule to quickly set the amount and description of the fee being added.
Click the Add button to create a new fee. Enter the amount and description and click Save to add it to the schedule.
Click a fee from the list to select it. You can edit it and click Save if you need to make changes.
With a fee selected, click the Delete button in the upper right to remove that fee from the schedule. Deleting a fee from the fee schedule does not affect the fees already charged on any loans.
Be sure to click Save at the bottom of the window for your new fee schedule settings to take effect.