Import Loans - Choose Loan Wizard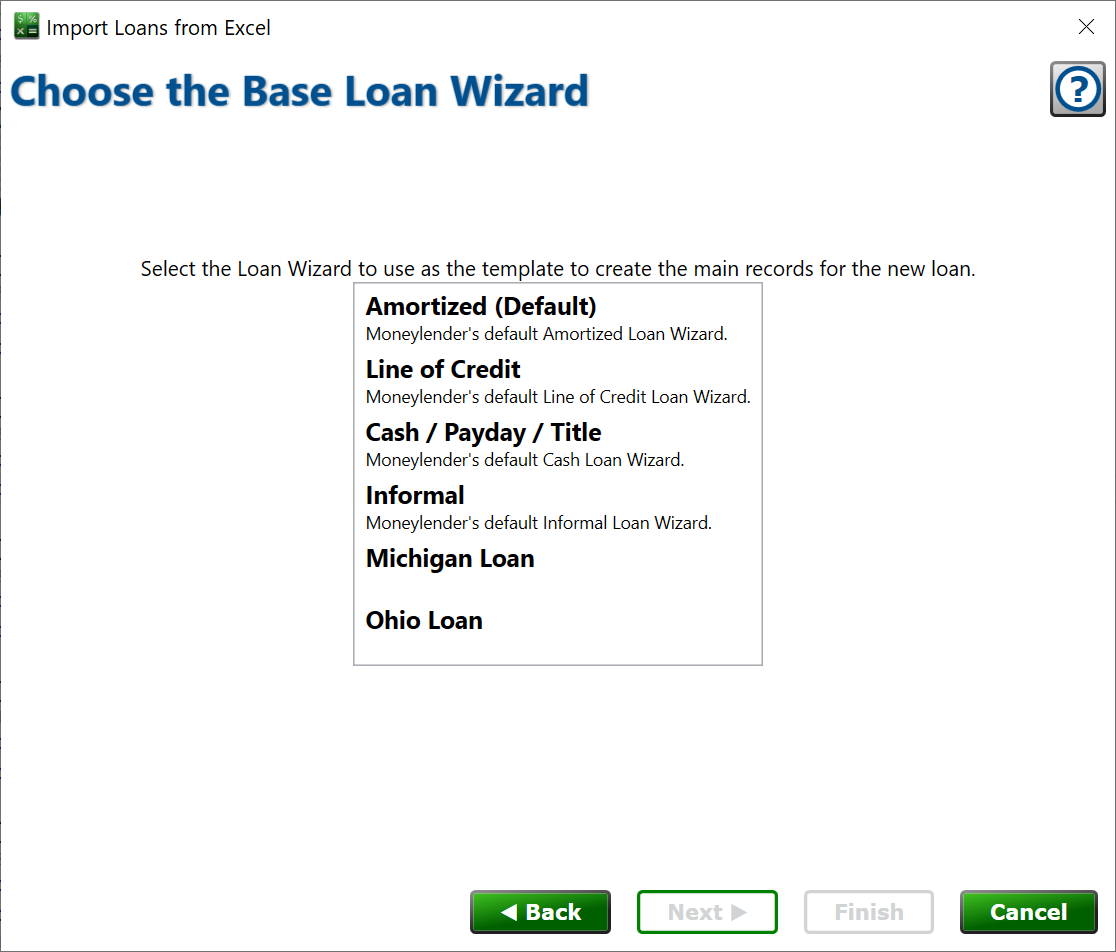 The import process starts be setting up a loan wizard with all the default values you have chosen in the Portfolio Settings > Defaults tab for the first four options (Moneylender's default loan Wizards), and any subsequent sets of wizard defaults you created are also listed. Choose the loan wizard to use as the basis for the settings for the loans you are importing.
Click on a wizard to select it and then click Next.
All steps for Loan Import:
Getting Ready
Choose Source File
Choose Lender
Choose Loan Wizard
Wizard Mapping
Borrower Matching
Borrower Mapping
Post Process Edits
Additional Configuration Records
Additional Settings Mapping
Backup Portfolio
Progress
Results