Form 1098 Information is Missing or Invalid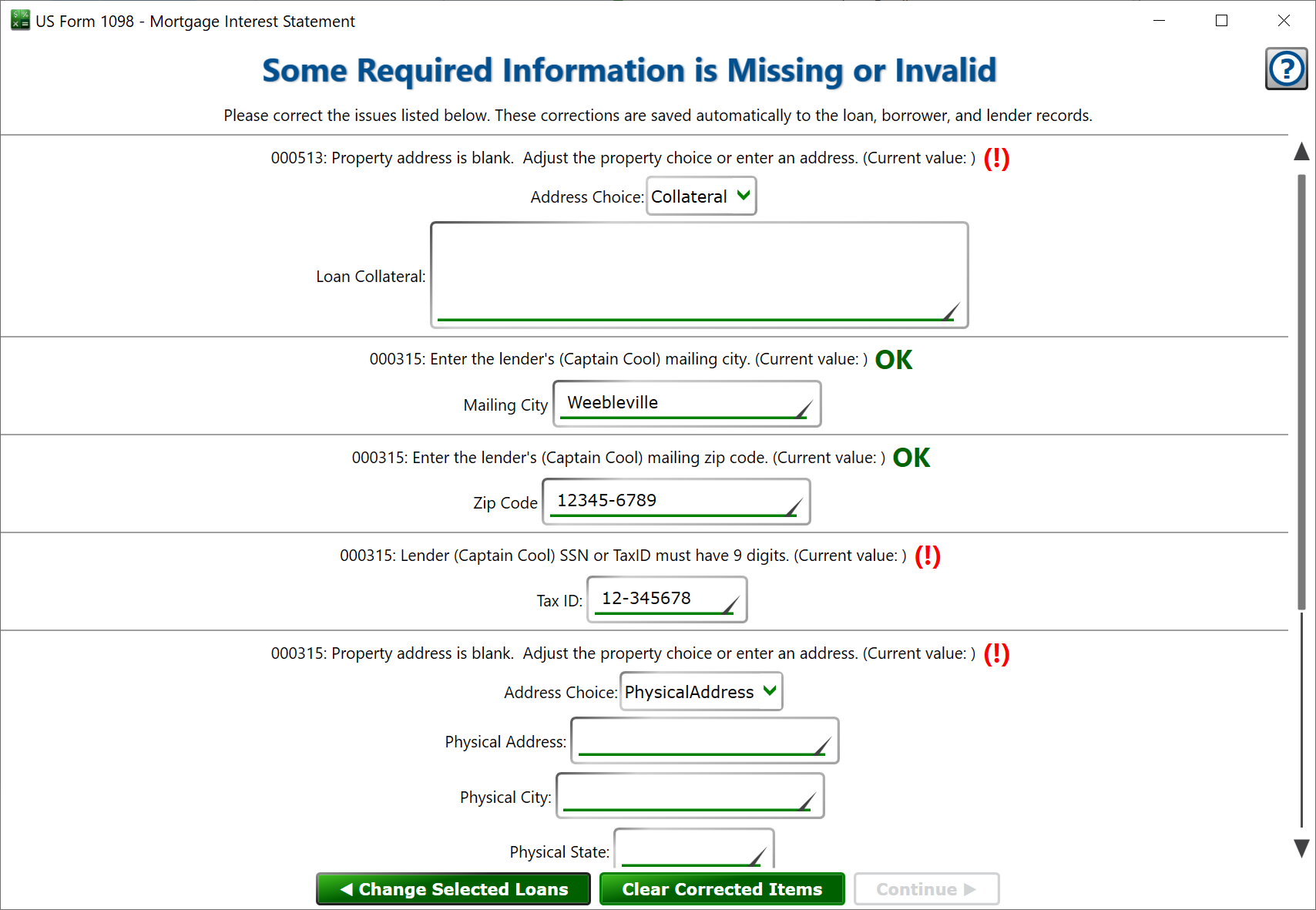 You can get here by clicking Regional > United States > Form 1098 – Mortgage Interest Statement from the main menu.
Moneylender will review the selected loans to determine if any required information is missing or invalid.
Moneylender does not check every single field, so it's important that your records are reasonably complete. For example, the borrower and lender should already have a name, and the loan should already have an account number. This page does not check for the absence of these fields. The IRS has specific requirements about how some data must be reported, and this page will verify that those fields are not blank and match the format required by the IRS.
Next to each item is a red (!) indicating a problem with the value. Edit the value of the field. If the new value is in the correct format, the (!) will be replaced with a green OK.
Change Selected Loans – go back to the previous step to adjust the loans that will receive a 1098 form and which numbers to report.
Clear Corrected Items – reruns the data check. Items which now contain valid information are cleared. Invalid items are reset.
Continue – when all errors have been corrected, click Continue to print and email 1098 forms to the borrowers.
See also:
Preparation
Borrower Selection
Correction
Printing for Borrowers
IRS Filing Options
We eFile Your Returns
You eFile Your Returns
You Print Your Returns