File Electronically on My Behalf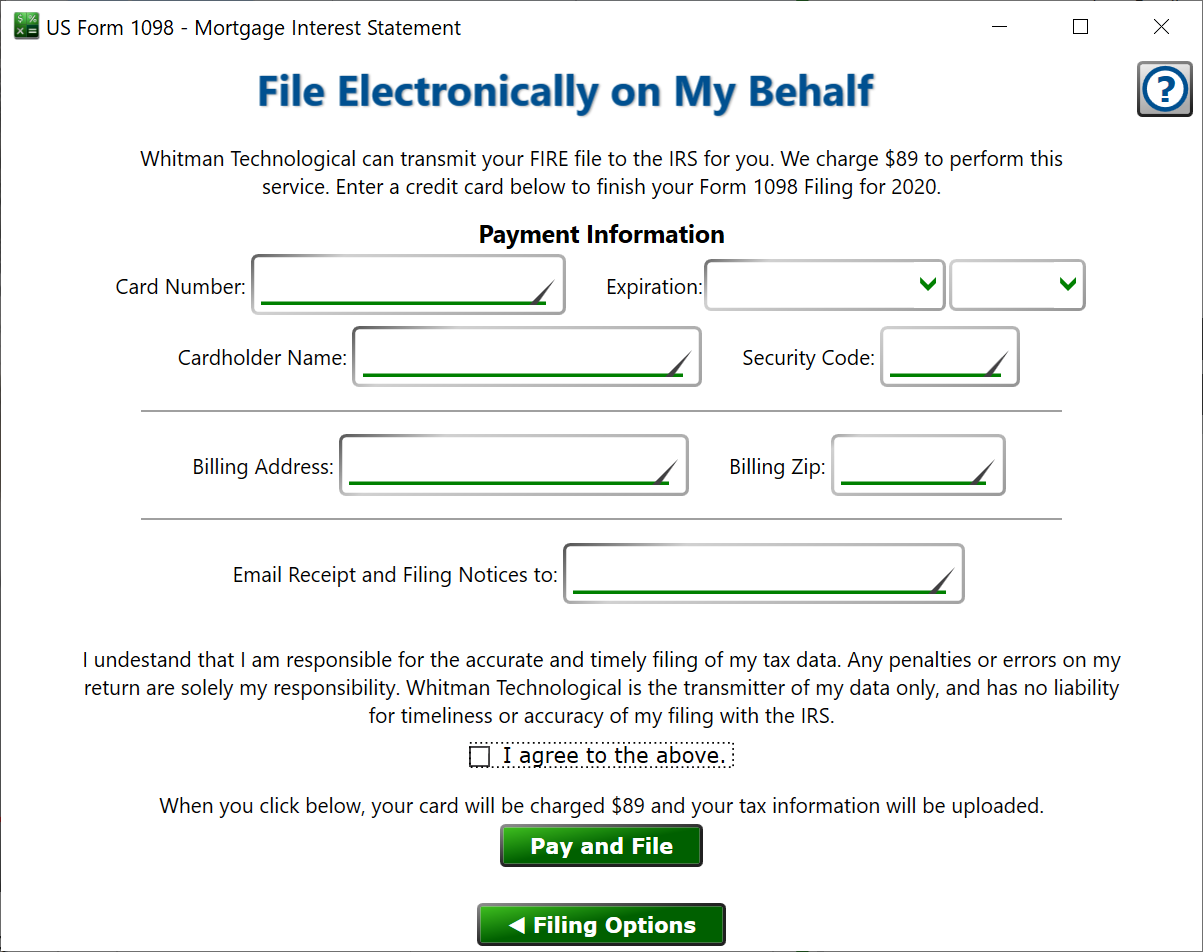 You can get here by clicking Regional > United States > Form 1098 – Mortgage Interest Statement from the main menu.
Do not wait until the last day to file your returns. Files are submitted to the IRS occasionally, and during regular business hours. The process of uploading your data to the IRS is a manual one, requiring us to log into the FIRE system and submit your file. If you pay for submission to the IRS, expect at least TWO BUSINESS DAYS for your data to arrive at the IRS.
For a nominal fee, we can send your data to the IRS for you. Enter your payment information into the boxes provided.
Card Number – 15- or 16-digit card number.
Expiration – Month and year.
Cardholder Name – name on the card.
Security Code – the three- or four-digit verification code on your card.
Billing Address – street address on file with your card issuer.
Billing Zip – five- or nine-digit zip code of the address on file with your card issuer.
Email Receipt and Filing Notices – enter an email address where we can update you when the file is submitted to the IRS and again when the IRS has processed your file.
I agree to the above. – Check this box to confirm that you understand that you're still responsible for the timely and accurate filing of your information returns.
Pay and File – click the button to submit your tax data and payment information securely to our servers.
Filing Options – Return to the pervious page in case you want to change your filing choice.
See also:
Preparation
Borrower Selection
Correction
Printing for Borrowers
IRS Filing Options
We eFile Your Returns
You eFile Your Returns
You Print Your Returns