Expense Categories - Portfolio Settings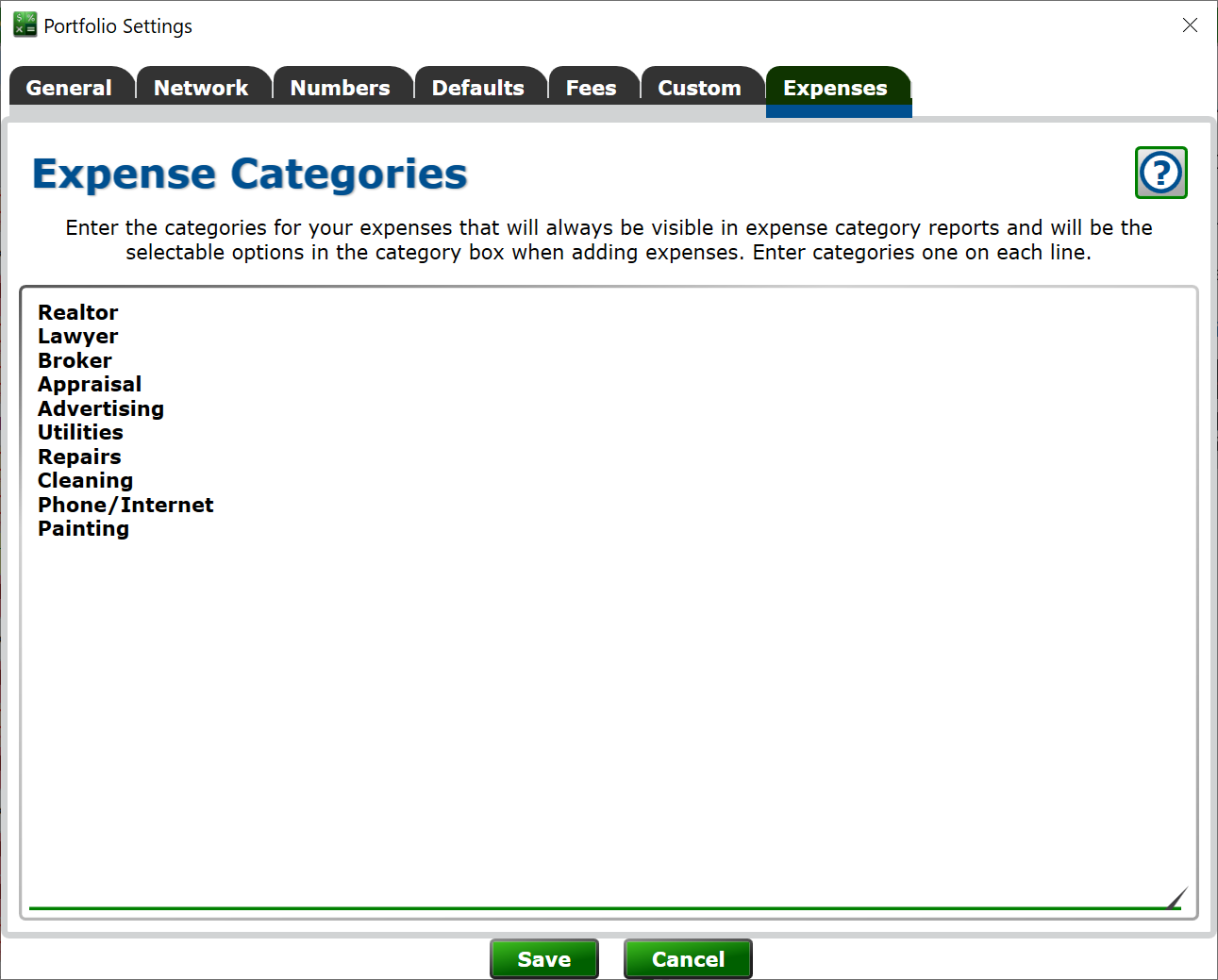 You can find this window from Portfolio > Portfolio Settings > click on the Expenses tab.
When creating an expense record on a loan, you are able to set an expense category. The category box is an editable drop-down, meaning you can type anything you want into the box, but also choose from a list of common options. This textbox is where you set up the common options for your expense categories.
Type each category, one on each line. Be sure to click Save to have the new category list take effect.