Append Templates and Reports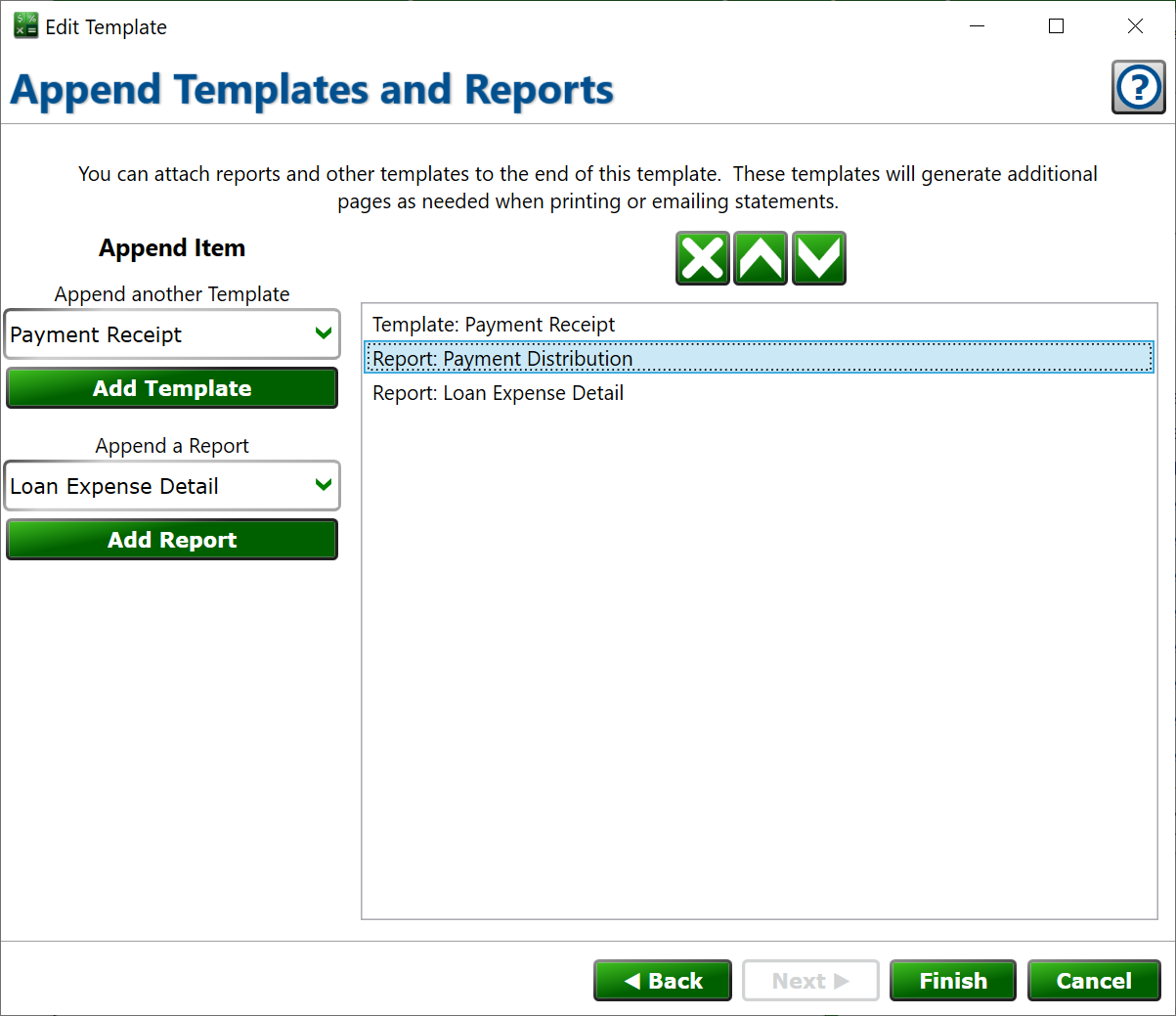 Find this window by clicking Servicing > Manage Templates > choose a template > click the Edit (pencil) button > Click Next until you get to this window. Alternative, from Manage Templates you can click New to create a new template and this is one of the steps.
Append Items
Append another Template
In the template list you'll find all the normal statement templates as well as templates of the current template type (if editing a template with a more specific type such as payoff quote, printed check, etc.). Choose one and click Add Template to append the selected template. For example, you might want to always have a payment receipt appended to a regular statement.
Append a Report
All per-loan reports or multi-loan reports with "Selected borrower's accounts only" enabled on the report will be listed in the drop-down. Choose one and click Add Report to append the report to this template.
List of appended items
The right side of the window will list all the appended items. Click an item to select it if you want to make changes. You can delete or re-order the appended items using the buttons just above the list.
Click Finish to save your changes, or click Back to go to previous sections to make further edits to the template.