Loans and Leases in One Powerful Platform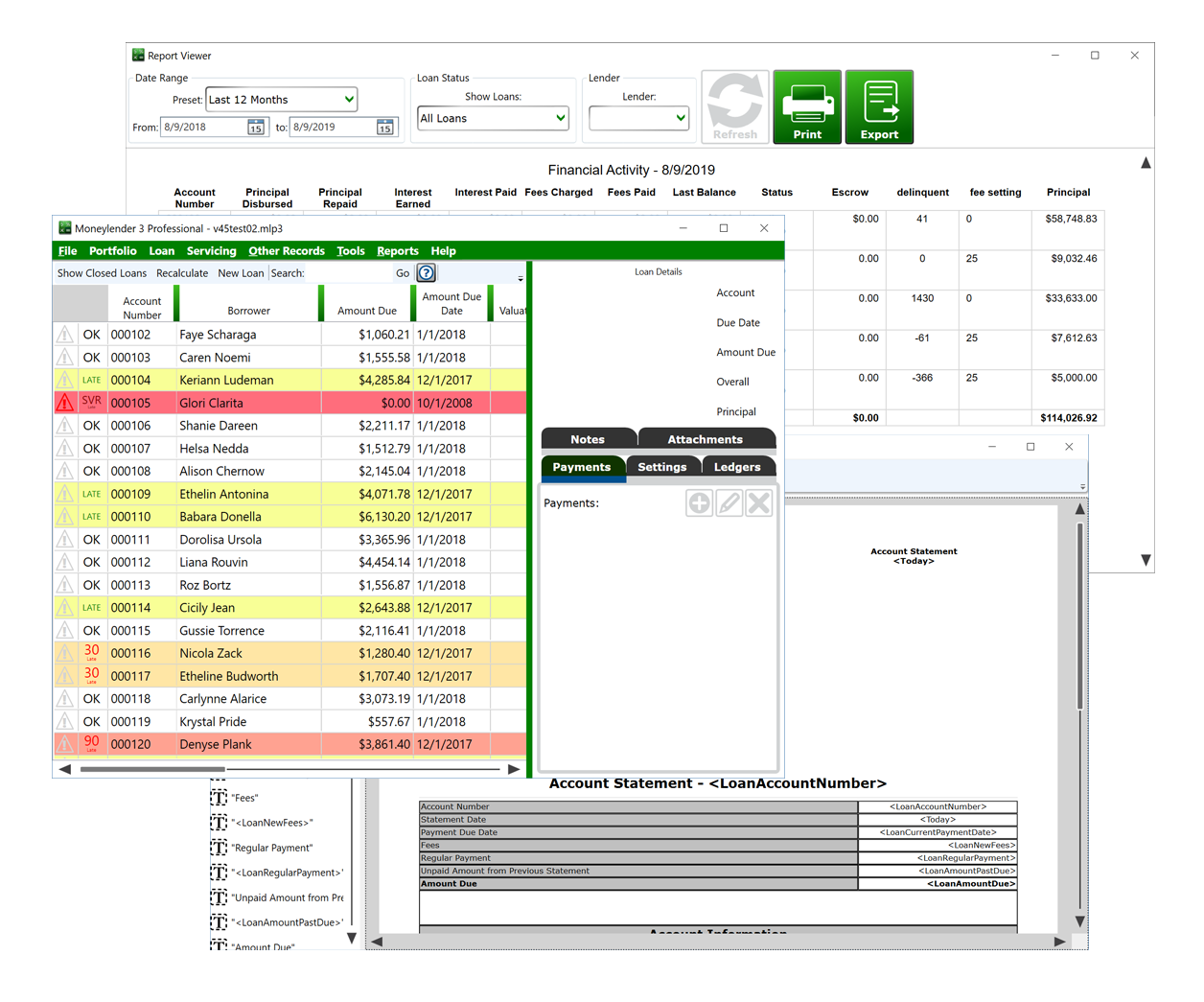 Many people that make their living in real estate find themselves loaning and leasing with regularity. To make the process of managing those loans and leases painless, you want software that will take away the burden of calculation, record keeping, accounting and communication. And something that isn't going to eat up all your profits would be nice, too.
Moneylender is a loan servicing system that handles all the accounting, all the calculations, generates your letters and notices, gives you all the tools and information to do what you need to do easily. It won't even break the bank.
Originally built for loans, many people also set up property and equipment leases in Moneylender because its powerful servicing tools and cyclical billing mechanisms are perfectly suited to tracking leases, too. Keep track of who is paid current, who's paid behind, who's paid ahead, how much is still due, how much revenue and profit you've made in one simple system. Export data using custom reports to use it for whatever you need elsewhere.
Try Moneylender as a free demo with your actual loans and leases to see how easy and powerful it is.
Download Moneylender and run it as a demo.
Purchase Moneylender and get started immediately.