In-House Financing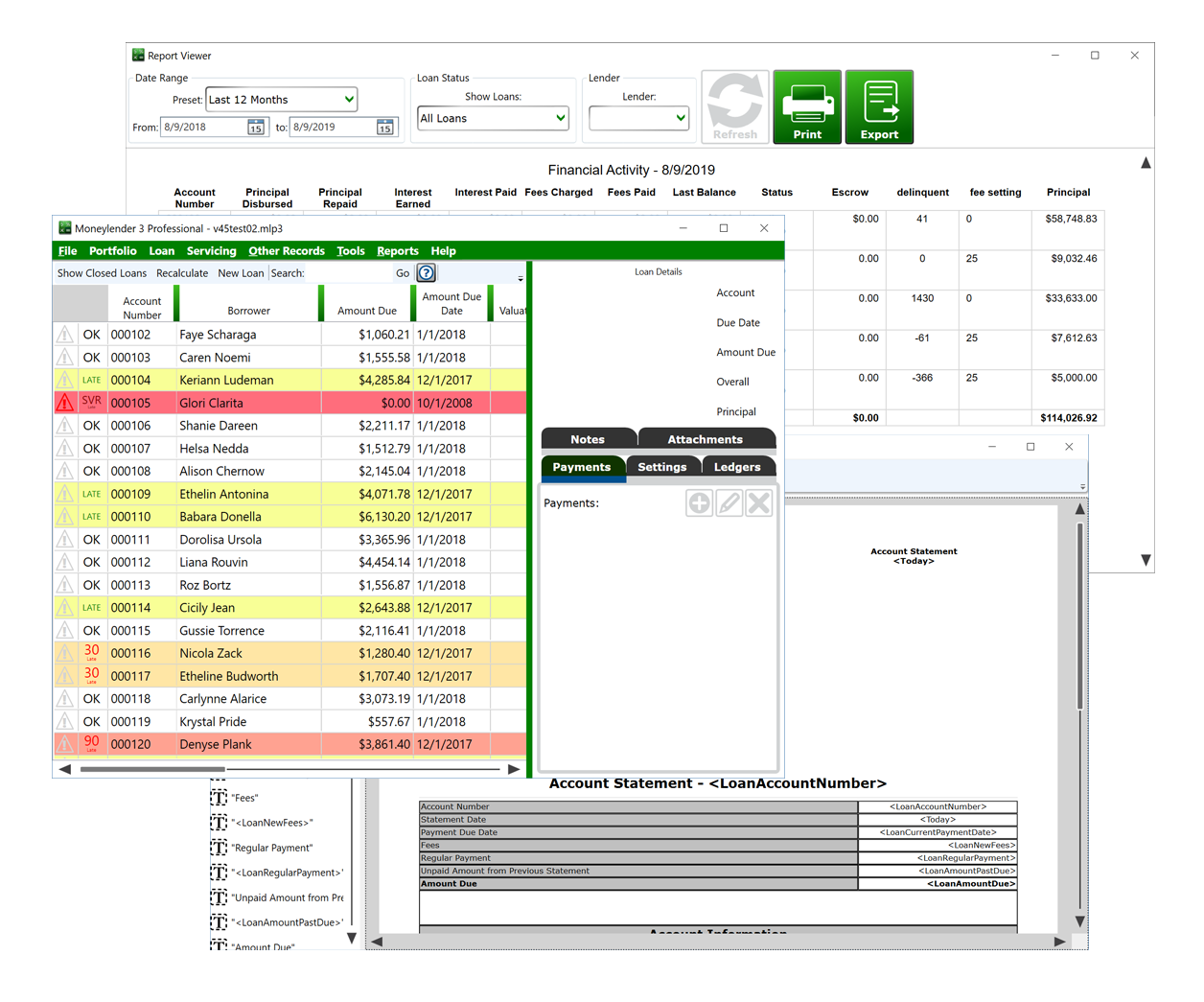 Many businesses that sell big ticket items use Moneylender to track their in-house financing. Whether you sell furniture, cars, aircraft, musical instruments, heavy equipment, land, buildings, jewelry - just about everything under the sun – Moneylender is a powerful, easy-to-use system that makes it painless to manage all those payment plans.
Handle any type of payment arrangements, for example:
Normal amortized repayments,
interest or no-interest,
no payments for XX days,
interest-only payments with a balloon,
no interest for a year.
Whatever payment structure you want to offer, Moneylender can handle it. The flexible system allows for interest and payments of varying amounts at varying times on varying schedules.
Use custom fields to track extra details, like information about the goods sold. Attach files to the loans to keep your records in one place. Record notes and set reminders as you work with your borrower on repayment.
Easily see who is paying on time and who is getting behind. Record payments, send statements, notices, and payoff quotes easily. Customizable reports give full accountability for financing activities.
Offer online access and direct-debit payments using our AutoPay service with Moneylender. AutoPay payments appear in your portfolio automatically, and the balance and payment due details are accessible to your customers, too.
Download Moneylender and run it as a demo.
Purchase Moneylender and get started immediately.