Commercial Lenders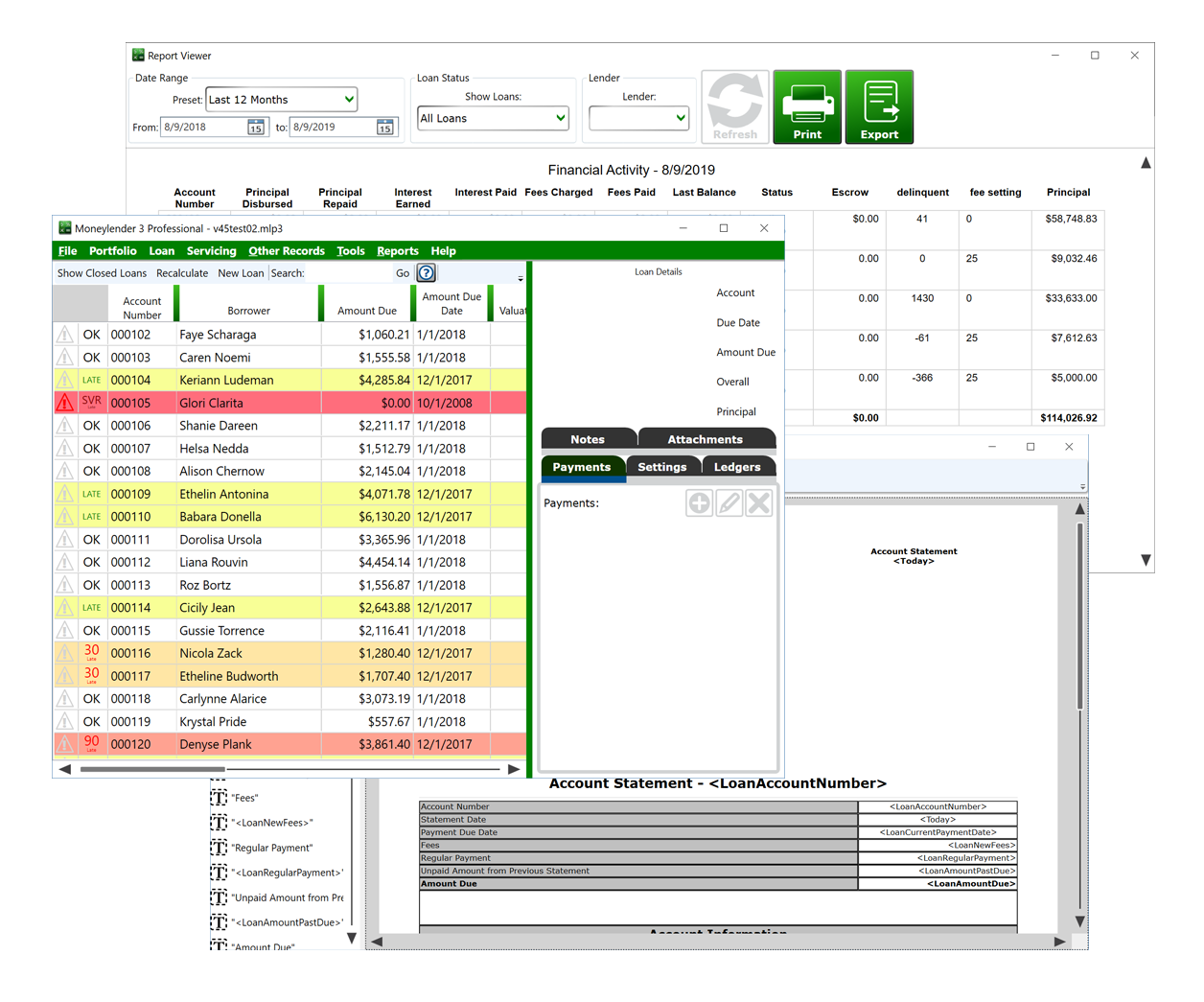 Moneylender Professional is a powerful, easy to use tool for tracking and servicing loans. And it's surprisingly affordable.
Loans between businesses are often structured in exotic ways. Unlike the typical monthly payment on a more traditional loan, commercial loans tend to have payments scheduled around significant events for the debtor business. Commercial loan structures might include:
Interest only payments that transition to P&I at a set or adjustable date,
Payments once a year,
No payments for years with a single balloon payment,
Quarterly interest only payments with an annual principal pay-down,
Loans that earn interest indefinitely and payments happen when they happen – no hard schedule is set.
Moneylender does all this and much more.
The main window of the software is your dashboard. See the information that matters most to you for every loan in one place. Easily create and modify loans, record payments, send letters and notices, get reports with all types of numbers from your accounts.
Moneylender is a time-tested favorite for calculating and servicing loans, and does what you need quickly and easily. The software is flexible, allowing customization and creation of statements, letters and notices. Adjust columns on the standard reports, or create your own reports with the exact information you need. Export any report to work with the numbers in Excel or import data into another program.
Whether you're lending in thousands, millions, or billions. Lending in your neighborhood or around the world.
Download Moneylender and run it as a demo.
Purchase Moneylender and get started immediately.