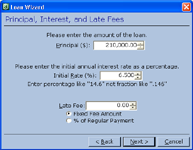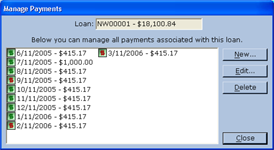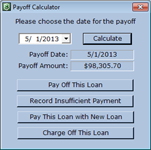 Easy to Learn
Easy to Use
Capable Software
---
Moneylender Professional is intuitive and straightforward. Moneylender improves access to information about your loans. Loan details are presented clearly along with all the options for servicing and modifying the loan.
30 Day Satisfaction Guarantee - If you buy the program and you aren't satisfied, let us know within 30 days for a full refund.
Managing and servicing your loans is painless. Double-click a loan to record a new payment. Right-click a loan and click Change Rate to set a new interest rate. Select a loan and click Servicing > Print Statements to print any letter to the borrower.
Moneylender offers many of the highly advanced features found in software that costs twenty times the price. Track discount earned and fractional loan ownership. Manage escrow fees. Print 1098 and 1099-MISC forms. Report to TransUnion, Experian and Equifax. Import payment history from Microsoft Excel. Access records concurrently from multiple computers. And much more...
---
$179.00 (USD)
Price per license. License can be transferred to another computer as needed. License required for each computer that will be accessing Moneylender concurrently. No annual upgrade charges. No mandatory recurring fees or subscriptions. All program updates included. Unlimited email and phone support.
- 30 DAY SATISFACTION GUARANTEE -

If you buy the program and you aren't satisfied, let us know within 30 days for a full refund.
Moneylender Professional is used by private lenders, real estate investors, car dealerships, universities, banks, mortgage companies, and finance companies all over the world with individual portfolios over $100,000,000.00 and thousands of loans.


Users range from a single installation of MLP on one computer to branch offices servicing loans from dozens of computers.
MLP 2.0 Latest Version - 2.0.1.26 - 2015-04-04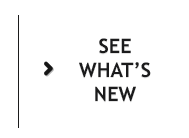 Hear it first hand!
"This program is the best value on the market for tracking or servicing installment notes. I'm not a computer geek, but I don't need to be with Moneylender Professional. It's simple enough for a novice like myself to understand and operate, yet it's sophisticated enough to satisfy the requirements of a large loan company. The tech support is superb, when I need help understanding what to do or how to undo my errors the support is speedy and accurate. You'll pay $700 a month for an online service that will do the same thing that Moneylender Professional does at a fraction of the price. Just buy it!" - Alta Messbarger

"Great job on this program! I am extremely happy with the product and the price was great! Thanks for your help Josh!" -Carrie Litowitz

"You have made this software so easy to use that even people that are not computer savvy will have no problem using it. I can't wait to show my uncle and his friends just how easy and powerful your software is." - Paul Goeman

"I really love the program, and I love the fact that it just keeps getting better and better. I was telling a business associate of mine yesterday about it and I think he may purchase it as well." - Ray Perron, Priority Mortgage Company

"I just wanted to say thanks for answering my questions so thoroughly and promptly. I sincerely appreciate the strength of the product and the excellent customer service I have received." -Duran Price

"Thanks for the help and thanks again for the continued improvements. The program has been working very well for me, I am servicing over 300 loans with MLP now." -Scott Brane

"I just wanted to say, your software is OUTSTANDING. I am very happy with my purchase. In fact, I think it is under-priced. I spent several hours looking for a way to track a few mortgages that I have as personal investments. Moneylender has met, and exceeded, my expectations. Thank you for such a great product." -Mac Hohenberger


Loan Servicing Software Moneylender Professional