If you want to use the Loan Control Report with your portfolio, enable this setting from the Portfolio > Portfolio Settings dialog from the Main Menu.
You should be aware of the changes in Moneylender Professional's default calculations, because they may affect your tax obligations.
Although you do not have to name your custom fields the same as in this document, doing so may make setting up and using the Control Report simpler.
In the portfolio settings dialog, click on the "Custom Fields" tab to name your custom fields so you know what to do later.
Make one of the Add'l Fee fields "FeeGroup" and one "Itemization."
Make one loan field "Disbursement."
Make one Payment field "Source/Type" and one "Itemization."
Make one Rate field "IsDefault."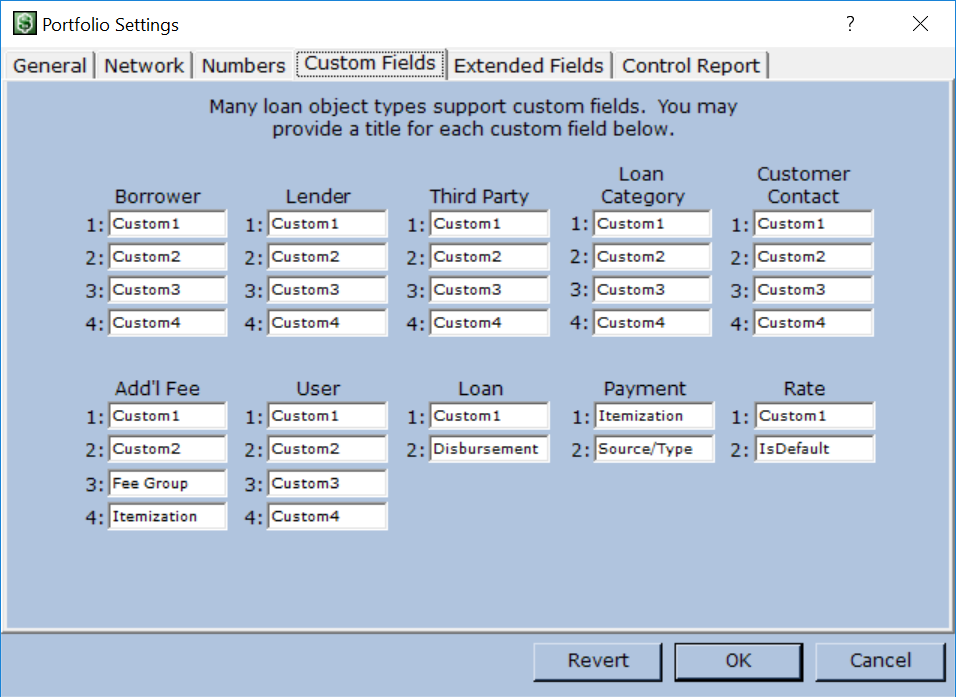 It does not matter which of the custom fields you name. For instance, if you are already using the Rate's Custom2 field for something, you can use the Custom1 field for marking interest as default interest.
Now click on the "Control Report" tab to enable and configure the report settings.
Check the box to Enable the Loan Control Report.
Match the settings in the screenshot to configure the report. For the text fields, enter something different from "orig," "settl," "refi," and "default," if you want. When generating the Control Report, MLP looks at each payment and decides if it belongs in the list of regular payments or if it should be separated into a special category.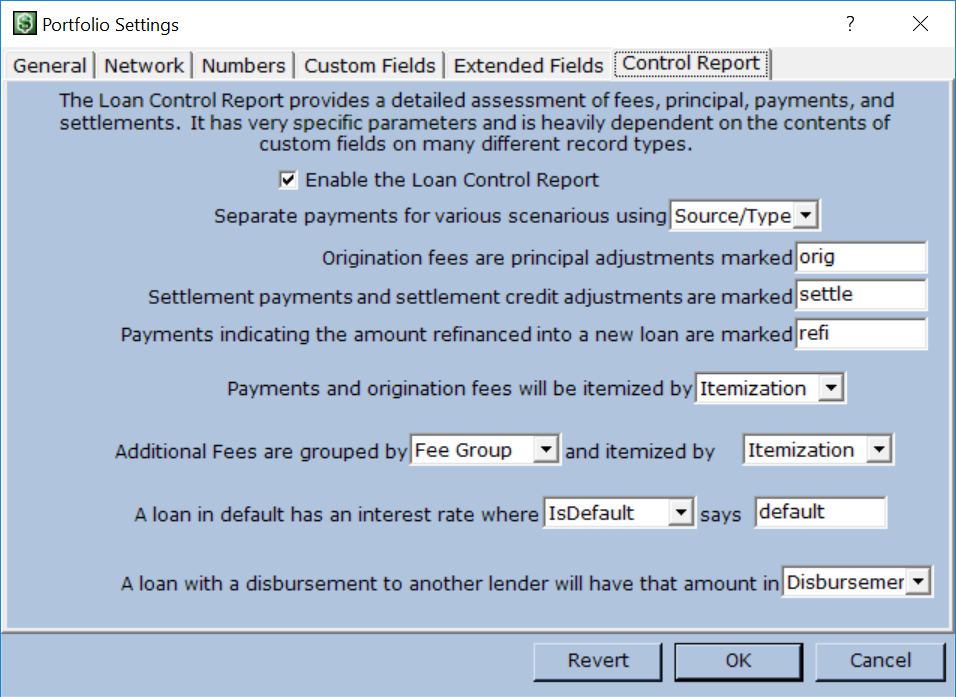 For details on how each setting affects the Control Report, see the topic Custom Values and the Loan Control Report.